Horizon Realty
16407 NW 174th Drive
Alachua, FL 32615
Office Phone: (386) 462-4020
Toll Free: (866) 455-2092
Fax: (386) 462-3848
Office Manager:
Patricia Moser


Horizon Realty always encourages and promotes continuing education among our associates to assure that they are up to date on the latest marketing techniques, real estate laws, and financing programs. You can be assured that your Horizon Realty associate will be an informed, kn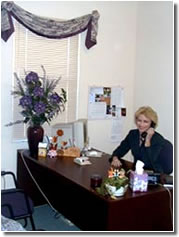 owledgeable, trustworthy, and a friendly person.

Horizon Realty is a member of the Gainesville-Alachua County Associations of Realtors, Dixie-Gilchrist-Levy County Board, North Florida Board of Realtors, Florida Associations of Realtors and National Association of Realtors. These affiliations include a broad spectrum of marketing and relocation services as well as national advertising, home and commercial mortgage programs and Home Warranty programs.

Horizon Realty is committed to quality service and satisfying your real estate needs. Please feel free to call at any time whether you are looking for that perfect home, property or farm or if you are considering selling your current property and would like to see our successful marketing strategies.